Salford Scrap Metal Dealers
We deal in Ferrous & Non-Ferrous metals, serving the Salford and Manchester areas.
You can as part of our scrap metal recycling service, bring the metal to our Transfer Station, (at Guide St, Salford), or we can deliver skips to your sites or works to collect the scrap metals. You can set up an account with our selves to provide skips on a regular basis if you require.
With our onsite Handling Equipment, we can load or unload, scrap metal and waste from your vehicle when you arrive.
We have our own weight bridge to process the metal recycling.
This is a fully Digital Weighbridge which allows us to accurately weight the vehicles.
follow George Parish & Sons on twitter
Scrap Metal Salford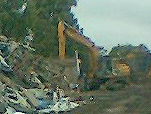 The Weighbridge is regularly calibrated by the Weights & Measures. We pay by the tonnage of scrap metal.
We can deal either by-
Immediate Cash Payment
On Monthly Account
Contracts
Transfer Station for Recycling
Having our own transfer station allows us to increase the turn around time on our waste collections, and avoid any long delays so that Customer's could other wise face.
This transfer Station allows us to break down the loads and, recycle all Aggregates in to-
Wood products,
Brick and Stone
Soil
Metals
Factory Clearances & Closing Down Clearances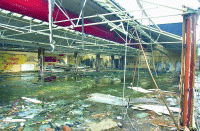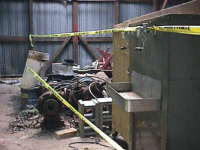 Allow us to remove all machinery, materials, scrap and unwanted items quickly and cleanly, this enables you to get on with refitting the factory or warehouse for its new purpose.
Closing Down service allows us to remove all the items that are no longer required from the business or venture you are closing down.